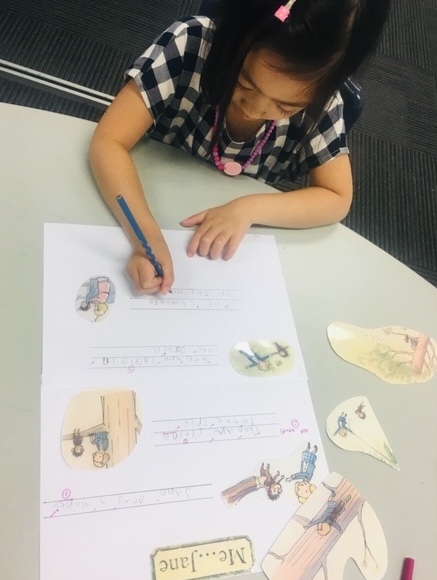 Whether your child is in preschool, day care or at home, transitioning to Kindergarten can be a challenging time for you and your child. As the founder of Discover Learning Australia and an accredited Early Childhood and Primary School teacher, Natalie Galwey has witnessed this first hand.
Louise, one of our School Readiness parents had the same concerns before enrolling her son Ace in our School Readiness Program. Here is what local mum Louise has to say about the education service we provide:School Readiness Video.
This term, we have had the pleasure of welcoming Ace (now in Year 1) back to Discover Learning. Not because he needs support, but because he wants to be challenged and simply, LOVES learning! Laura, the same teacher that taught him to read, is blown away by his abilities each week!
Discover Learning Australia's founder Natalie explains
"School Readiness has never been more important than it is today. Many primary schools conduct initial assessments before accepting enrolments and there is an increasingly added pressure in education and more focus on academia in Kindergarten than ever before."
Chances are, your little one has already begun the transition to Kindergarten. Our Award-Winning  School Readiness Program is designed to support, consolidate and extend this learning.
Book your child's assessment today! Mention ESMs and receive 20% off your child's initial assessment. 
So what are the benefits of a readiness program?
Your Child Will Develop:
1.Pre-literacy skills including recognising and using phonics, sounds, letters and words
2.Pre-numeracy skills developing understanding of problem solving and maths concepts
3.Fine motor skills and correct pencil grip
4.Social skills such as turn taking, cooperating and sharing with other children
5.Communication skills which encourage speaking and listening
6.Learning behaviours like following instructions, transitioning between activities and completing tasks
Why not give your child a head-start before they enter their first year of formal schooling?
Contact us now to book your child's assessment! Don't forget to mention ESMs to receive 20% off your child's initial assessment.