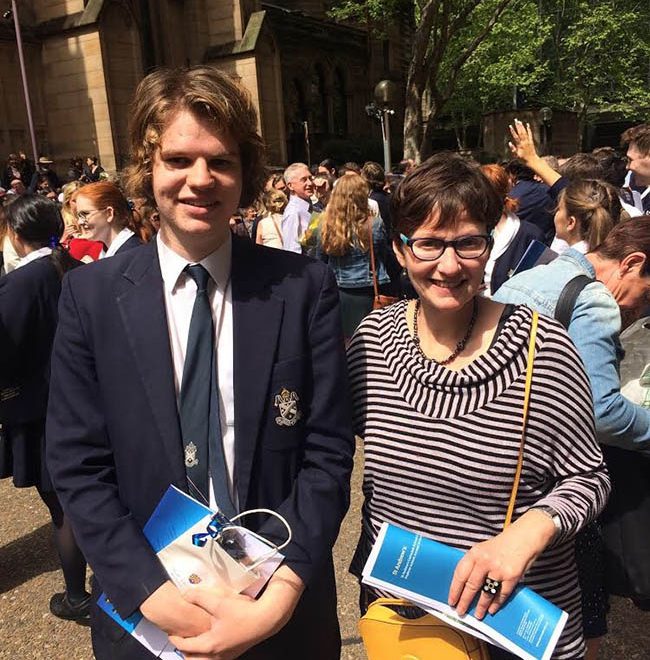 Where and how long have you lived in Sydney's east: 
I've lived in Zetland for two years now, but before that lived in Randwick for close to 20 years.
How many children:
I have two boys who have now left school but are still living at home.
Favourite Park:
This has to be Centennial Park. It was my closest park for years and I had many picnics and walks there.
Favourite Beach:
Hard one! Coogee, because I'm a bit of a wimp with waves and Coogee tends to be a bit kinder wave-wise. I spent many happy hours at Coogee beach when the boys were little.
Favourite kid friendly cafe:
This would have to be Watson's Bay Tea Gardens café. Caffeine + water = a winner.
Favourite coffee spot:
My new local – Olive & Bean in Zetland.
Favourite date night place:
I love my red wine, so a good wine bar like Archie Rose in Rosebery.
Favourite Local Day Out Activity:
A picnic in Centennial Park with a frisby and soccer ball.
Favourite Local Shop:
The Source in Zetland's East Village for it's amazing selection of wholefoods.
Favourite wet weather location:
A trip to the Des Renford Leisure Centre for swimming.
Describe an ideal day in Sydney's eastern suburbs for you?
Early morning swim at Camp Cove – this is amazing in summer especially when so many people are away around Christmas. No need to slather on masses of sunblock early in the morning. Followed by breakfast and coffee of course.
If it's a very hot day maybe a movie in the afternoon at the Randwick Ritz, followed by dinner. Barzura at Coogee has been a favourite spot for years – amazing views and good food.
What area of the east have you yet to explore much but would like to?
The new coast walk from Maroubra to Malabar.
Work or SAHM:
I work as a nutritionist at Selph Health Studios in Rosebery, and specialise in children's nutrition as well as adults looking for simple tips to improve their eating habits.
Motherly advice:
As a mum of older children and a children's nutritionist, my advice is about food. Have family meals as much as possible – it's a time to connect with each other and allows you to model healthy eating. Give your growing children some autonomy over their food choices and don't overly restrict food as this means they are more likely to crave it.
SPECIAL OFFER
DISCOUNT CODES FOR EASTERN SUBURBS MUMS
esmyoga enter this code for a free yoga class at https://www.selph.com.au/timetable/

esmvisit enter this code for 20% off your initial consultation (exludes massage) with any Selph healthcare practitioners https://www.selph.com.au/book-an-appointment/