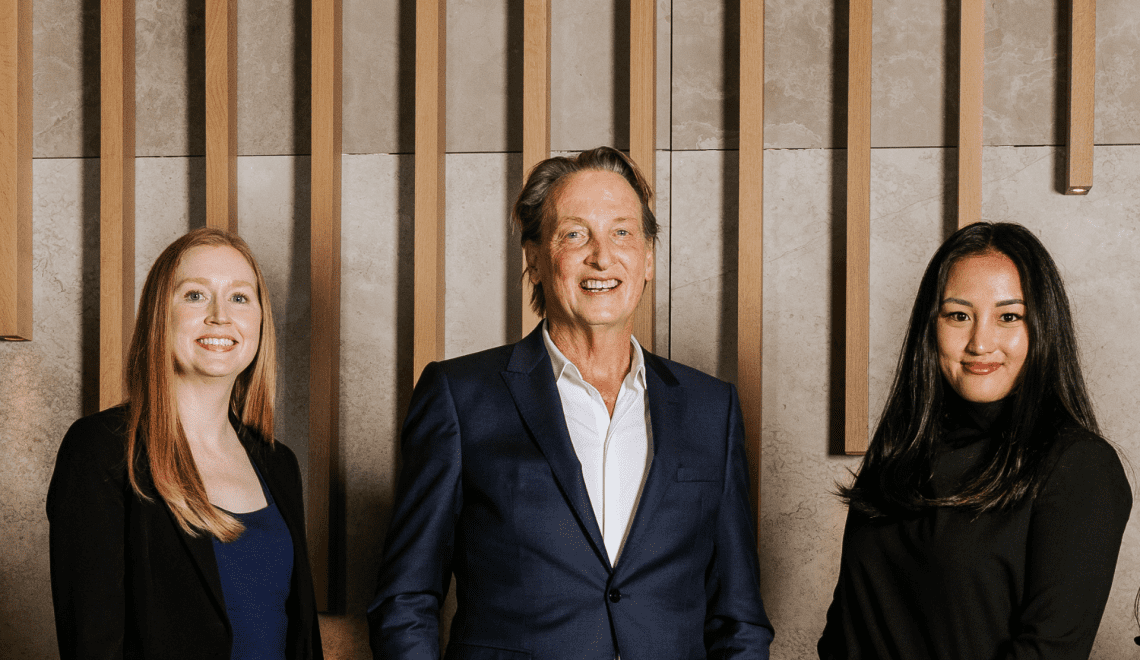 Established in 1988, Michael Conley Lawyers has spent the last 30 years helping Sydney families to resolve family and estate law disputes. As the very first legal firm in Sydney to focus on divorce and family law, Michael Conley and his team are expert family law and estate solicitors, providing much needed support and understanding to families during the most stressful times of their lives. 
We spoke to two impactful women who are part of the firm. This is their story. 
Meet Louisa
Having worked with Michael Conley Lawyers since 2011, Louisa has spent the entirety of her law career as a family lawyer and is now a Senior Associate with the firm. Louisa is passionate about connection and communication, marking her as the perfect solicitor to work alongside women and families to resolve Family Law disputes. 
Taking a client-focused approach to her work, Louisa firmly believes in standing up for the rights of others and using her strong analytical skills to get clients the outcomes they deserve. 
"Every day I reap the rewards of knowing my knowledge of the law, in conjunction with my passion for problem solving, can guide people through some of the toughest times of their life."
Louisa shares in the successes of each one of her clients, feeling an innate sense of accomplishment after reaching a solution, with the knowledge that she and the team have done everything they can to ensure their client's success. 
Throughout her 10 years at the firm, the knowledge and experience gained has inspired Louisa to become an Accredited Family Law Specialist. An outstanding achievement in the law industry, becoming an Accredited Specialist requires a minimum of 5 years in the profession, 3 years working exclusively in one area of practice, a series of take-home assessments, formal written examinations, and live assessments addressing complex family law issues. 
Starting the process of accreditation in 2020, Louisa has now been recognised by the Law Society of New South Wales as an Expert in Family Law and is practicing as an Accredited Family Law Specialist. 
Meet Jessica
Starting her law career at the same time as Louisa, Jessica has been working as a Family Lawyer with Michael Conley Lawyers since 2011. Initially drawn to law to build logic and debate skills while learning the principles and concepts of Law, Jessica is now a Senior Associate with the firm, passionately working to reach positive solutions in both parenting and financial matters. 
As a mum herself, Jessica has a particular passion for working with mothers through divorce and separation. Two success stories in particular stand out for her, in which two female clients with young children were under a lot of pressure to rebuild a life for themselves and their children. Assisting her clients to finalise their property and parenting orders by thinking outside the box, and giving them long term stability, provided both Jessica and her clients with a huge sense of relief and success.
Balancing a busy career with being a mum of two young children isn't always easy – but it is rewarding. Jessica is incredibly grateful for the support of both her family and her workplace that allows her to live out her dream while raising a family. In her mind, Michael Conley and the team are a family of their own, supporting each other and giving each other the confidence to reach for success. 
Learn More
Navigating family law can feel overwhelming, especially when you're trying to manage your emotions while also processing what a divorce means for your finances, your family, and your future. To help families better understand their options during a separation, Michael Conley Lawyers have put together a free comprehensive guide of separation and divorce in Australia. 
Download your FREE copy of the eBook, Your Guide to Separation and Divorce: How to Protect Your Assets & Safeguard Your Future here, or contact the team for a complimentary 15-minute chat about your circumstances.