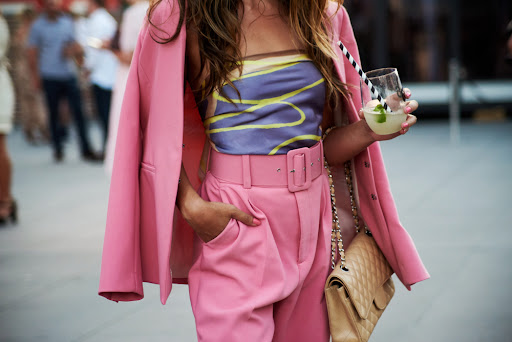 Melbourne is heralded as Australia's most creative capital, which is why it should come as no surprise that this vibrant city is also often referred to as the fashion capital of Australia. In other words, if Milan is to Italy, then Melbourne is to Australia. Sure, it may sound like a bold claim to make — especially if you're Sydneysider (sorry!), but more than just a pretty face, history shows that Melbourne has led the fashion pack from the very get go. In fact, the country's top fashion designers, dressmakers and studios were originally established in this fine cite, which was once one of the richest cities in the world!
So, what exactly is it that makes Melbourne Australia's answer to the runways of Paris, Milan or New York in 2023? Well, you're in luck. Today, we explore the many reasons as to why Melbourne is the most iconic fashion capital down under, so grab a snack and read on to find out more.
Shop Til You Drop
From the iconic Chadstone Shopping Centre (Australia's largest shopping centre) and Chapel Street, to fashion destinations such as Collins & Little Collins Streets and the indie boutiques in Fitzroy and Collingwood, it's safe to say that there is most definitely no shortage when it comes to fashion destinations in Melbourne. Moreover, major international contenders such as Uniqlo, H&M, Zara, and MUJI have chosen Melbourne to set up their flagship stores, placing Melbourne front and centre on the nation's fashion radar. No matter what you're searching for, whether it's a bespoke tailored suit, a new set of undies from a lingerie store in Melbourne, or the perfect saturday night ensemble from a popular international clothing brand, you're certain to find it in this stylish city.
Melbourne Is Home To Two Major Fashion Events
Did you know that Melbourne is host to not just one, but two major fashion events each year? Both the Virgin Australia Melbourne Fashion Festival in March and  the Melbourne Spring Fashion Week in September are some of the nation's finest and most anticipated events for fashionistas each year, and they certainly do not disappoint. These events feature world-class runway shows featuring Australia's established and emerging designers, state-of-the-art production, beauty workshops, retail events, and much more. Now, which other state can say the same for themselves? Insert cheesy grin.
Fashion Is Part Of Everyday Life
Whether you're doing your weekly shop at one of Melbourne's many vibrant markets, hopping on a city tram to head to work, or simply just enjoying a cup of coffee at your favourite cafe, Melburnians are known to to dress up well and make a good first impression, no matter where they are headed. People of all walks of life live and breathe style in Australia's most livable city, thanks to a vast variety of famous boutiques and other local clothing, accessories and high-end to all-end stores for fashionistas to choose from. No matter your budget, big or small, you're bound to find something stylish in Melbourne, and that's a promise you can hold us to.
Strut Your Stuff At The Melbourne Cup
Aside from the two major annual fashion events in Melbourne, this city is also home to the ever famous Melbourne Cup. If you know anything about the cup, you'll know that it's a highly anticipated event where people get to step-out-in-style and be noticed in their Sunday best. In particular, ever since the Victoria Racing Club introduced Fashions on the Field in 1962, style has become as important as the stakes at the Melbourne Cup Carnival. Spring racing gives everyone the opportunity to take a playful and glamorous approach, shining a beaming bright light on the lengths Melburnians will go to show up and show off!
Explore a guide to nailing Spring Carnival event dress codes here.
Fashion For Four Seasons
Unless you've been living under a rock, you probably know that Melbourne is famous, or rather, infamous, for its crazy temperamental weather. It is said to have four seasons in one day! What you probably don't know, however, is that the city's ever unpredictable climate is responsible for another unique vestiary quirk amongst fashionistas who love to dress up. With four seasons in a day also comes the perfect opportunity for style lovers to experiment with layering, over accessorising, over-draping and constant-revealing of an assortment of wardrobe essentials regardless of the season. Whether it's a designer trench coat, summer frock or a classy oversized blazer, you're guaranteed a chance to don your favourite wardrobe essentials year round in Melbourne, rain or shine.
____________
And there you have it — just 5 of the many reasons that truly makes Melbourne the undoubted fashion capital of Australia. If you have a passion for fashion and are looking to flaunt your style, Melbourne is the place to do it. You definitely won't be the only one!