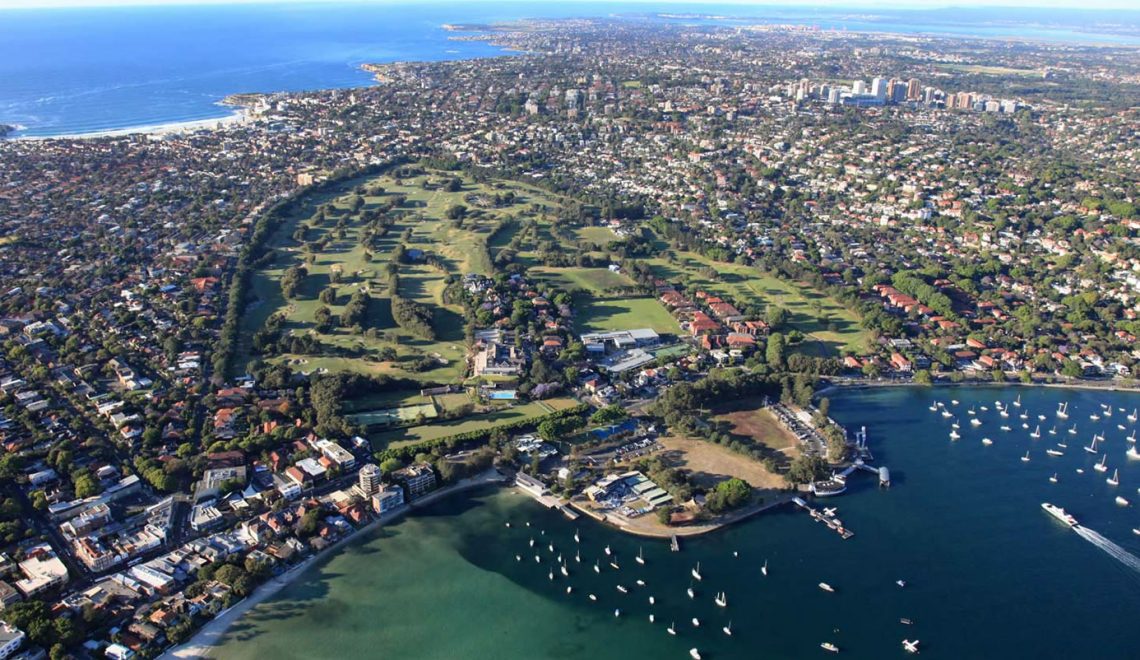 If you're about to start a family or already have one and are looking to relocate, the very top of your priority list will be to find the perfect place to live, giving your children the best environment to grow and thrive. You want plenty of outside space, greenery, large parks and beautiful views. You also need a location that will allow you to provide for the family and find work without having to drive for miles every day. Australia has so many incredible cities to offer, from the stunning beaches of the Gold Coast to the outback. There's a lot of information out there, thousands of schools to choose from, countless communities, you can get a big overwhelmed. You want to keep your family safe and give the children the very best start in life. This article will offer a location that is considered the most family friendly city in Australia; Rose Bay. A leafy suburb close to the center of Sydney, offering so much more than just practicality. This article will go through the area's best features and get all the relevant information you need in one place. 
What makes Rose Bay one of the most family friendly suburbs?
The prime real estate
Perched on the harbor with views over the Sydney Opera House, this suburb is just seven kilometers away from the Central Business District of Sydney. Large houses are dotted on the hill overlooking the water, giving the spot a relaxed, premium feel. Some of the nicest real estate in Sydney can be found in this area. You can easily browse through Rentola Gold Coast for example, to discover prices, specific locations and filter by many customizable options. This will make searching for the property much easier and straightforward. As it is so close to the center, you can even leave your car at home and jump on one of the many public transport links. If you were to take the car, the commute won't be too grueling as you're just a stone's throw away. This means less time in the car and more time with family. 
What makes Rose Bay one of the most family friendly suburbs?
The prestigious schools
Rose Bay is home to some of the most prestigious schools of the area, including Kambala, a boarding school for girls, as well as Kincoppal a Catholic day and boarding school. There is also Canbrook school and McAuley Catholic Primary School, and much more. You're really spoilt for choice! This makes the area incredibly popular with families from all over the country as well as expats. The proximity to the school means you give your children a head start in life, which is what all parents want. 
What makes Rose Bay one of the most family friendly suburbs?
The activities
For when the children aren't at school and need entertaining, Rose Bay offers a plethora of activities. Being on the harbor means you have easy access to a wide range of watersports, from sailing to rowing all the way to paddleboarding, that all the family can enjoy. You also have a nearby golf course for the aficionados meaning you can squeeze in a quick golf outing before lunch on a Sunday! You also have your usual extracurricular activities such as soccer, rugby, dance classes and much more. 
With about 10,000 people living in this suburb, it's busy enough to get a sense of community yet quiet enough to be able to relax after a long day at work. It truly is a special area, perfect to bring up kids and grow your gang.
What makes Rose Bay one of the most family friendly suburbs?
Safety
You won't have to worry about safety as it has been classed as one of the safest suburbs of Sydney, giving your peace of mind and allowing you to relax. Still not convinced? Rose Bay is also home for a few VIP residents, such as Russel Crowe. Imagine going to get your fresh bread in the morning and bumping into him! You know it's an amazing spot when the A-List celebrities live there.
Real estate in this area of course comes with its price tag, with the average property price coming in at around $4,000,000 for a three-bedroom house and rentals at $1,400 per week for the same number of bedrooms. It is however worth the investment, as you will be in one of the most friendly, beautiful and safe suburbs of Australia. Your children will have access to top education, you will be part of a like-minded community as well as having access to the best leisure activities on your doorstep. It's definitely worth it.