Nestled in the heart of Maroubra, a culinary gem has emerged to tantalize taste buds and transport locals to the vibrant streets of Greece. Maroubra Bistro, specialising in authentic Greek street food and mouthwatering burgers, is now open at 28 McKeon Street, a mere 200 meters from the sun-kissed shores of Maroubra Beach.
This new culinary hotspot promises to be a haven for food enthusiasts seeking a taste of Greece without leaving the comfort of their seaside community. The prime location, just a short stroll from the beach, adds an extra layer of charm to the dining experience. Picture yourself enjoying delectable bites with the soothing sounds of the ocean in the background—a perfect blend of flavors and tranquility.
The menu at Maroubra Bistro is a culinary journey through the vibrant streets of Athens and the charming coastal villages of the Greek islands. The standout item on the menu is the authentic Greek street food, offering a symphony of flavors and aromas. From traditional souvlaki skewers to mouthwatering gyros, every dish is crafted with precision and a dash of Mediterranean flair.
Burger enthusiasts are in for a treat with the specially crafted Greek-inspired burgers. Imagine sinking your teeth into a succulent lamb burger topped with feta cheese, fresh tomatoes, and a drizzle of tzatziki—a true taste sensation that will transport you to the bustling markets of Athens.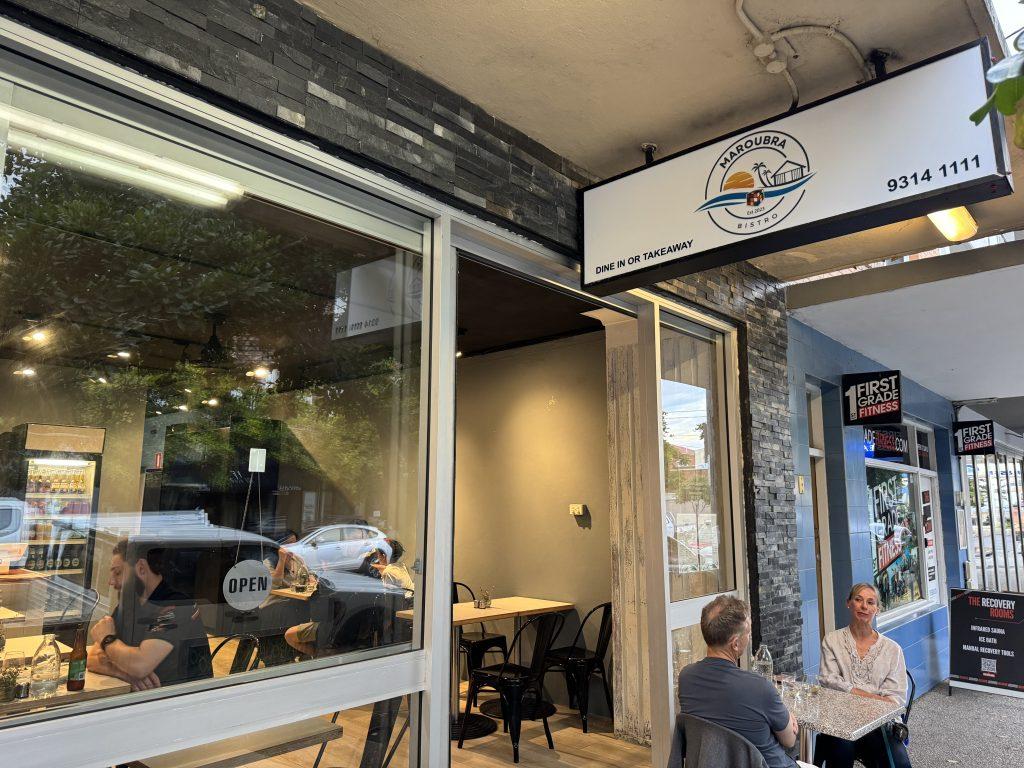 As if the authentic Greek street food and burgers weren't enticing enough, Maroubra Bistro also features shed specials that add a unique twist to the dining experience. These rotating specials showcase the culinary creativity of the chefs, ensuring that each visit offers a new and exciting flavor adventure.
The ambiance at Maroubra Bistro is as inviting as the menu. The warm and welcoming atmosphere, coupled with friendly staff, creates a dining experience that feels like a home away from home. Whether you're catching up with friends, celebrating a special occasion, or simply indulging in a leisurely meal, the bistro provides the perfect setting.
.
Maroubra Bistro invites locals and visitors alike to savor the flavors of Greece in a picturesque seaside setting. With its prime location, authentic cuisine, and commitment to a memorable dining experience, this bistro is poised to become a beloved culinary destination in Maroubra. So, gather your friends and family, and head to 28 McKeon Street for a taste of Greece by the beach!
Visit Maroubra Bistro located 28 Mckeon street, Maroubra.
Phone 02 9314 1111