Sydney Family Show is back again and it's bigger and better than ever before! The event  promises a wide range of family-friendly activities that will keep both kids and adults  entertained for hours on end. This year's show will run from 6th to 23rd April at the  Entertainment Quarter, Moore Park. 
There's something for everyone, whether you're a bike and motorcycle fanatic, reptile lover, or fishing enthusiast. The Shimano Fishing Show will be a highlight offering a chance to win  over $1,000 in giveaways daily!  
This year, the show will feature an all-new Grand Pavilion, providing heaps of shade and the perfect spot to relax and unwind. Visitors can enjoy a variety of stage performances, take a  festive wander through the Easter Basket Zone, and indulge in some show treats to re-fuel  for more fun! 
Thrill-seekers will be ecstatic to hear, Monster Jump will return with its massive inflatable  obstacle course that's sure to get the adrenaline pumping. Keep the momentum going with  heaps of rides such as the Dodgem Cars, Super Sizzler, and classic Carousel. The event  boasts an array of all your show favourites, carnival games, showbags, and those cuddly  cuties at the animal nursery too! 
Dog lovers rejoice for the return of our friends at Dogs in the Park for double the doggie fun  over two weekends this year, plus Greyhounds as Pets Adoption Day on Sunday 23rd April,  which is sure to be a PAW-some time! Get your bunny fix in Good Friday at the annual Rabbit Hopping Competition, offering bunny photo opportunities and a great start to the  long weekend.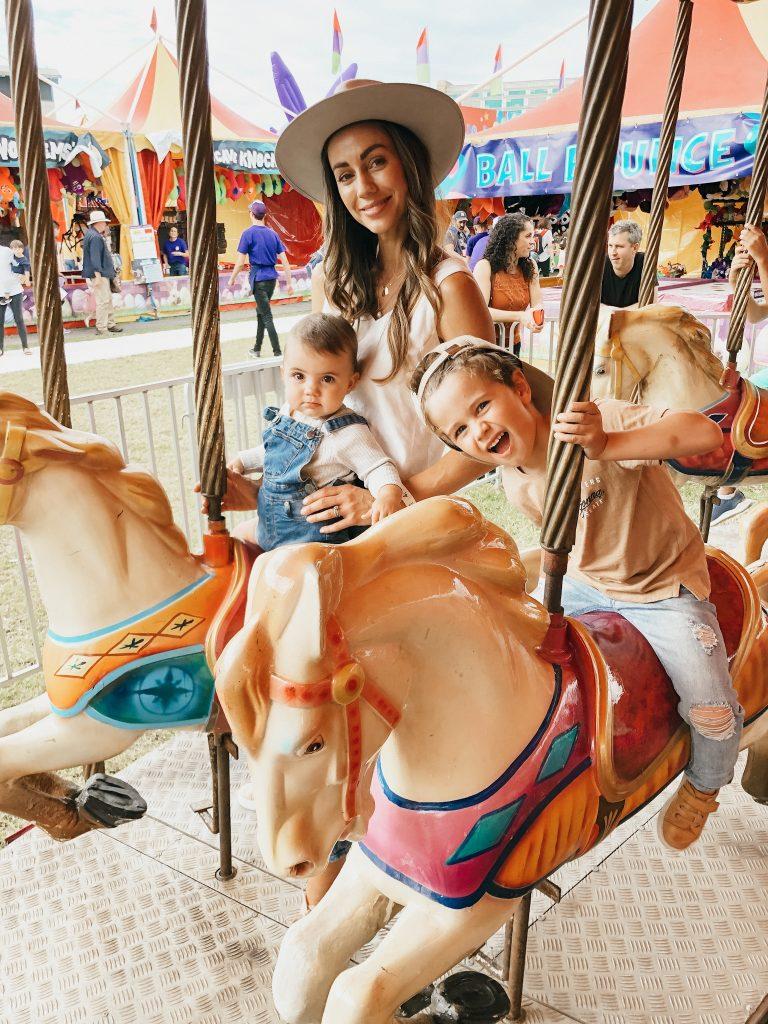 The Sydney Family Show is the perfect way to spend quality time with your loved ones and  make unforgettable memories. It's a must-visit event for families in Sydney and beyond. 
Sydney Family Show 6th to 23rd April
The Showring, Entertainment Quarter
122 Lang Road, Moore Park